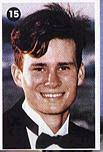 Tom DeLonge's childhood was.....interesting. LoL! Tom's first instrument was the trumpet. His parents bought him one for his ninth birthday and told him when he got good enough he could wake them up with "calm songs." Tom, going by his own definition of good enough, played notes that sounded like nails on a chalkboard the next morning to wake up his parents! His Dad was mad but his Mom found it entertaining. Tom grew up in a quietly religious family. Attending church on Sundays, he wasn't held to strict religious rules. Growing up in Poway, California meant one thing and one thing only for Tom DeLonge....skateboarding! He would often skate through local town stores causing havoc by knocking things off of shelves then skating out with his friends. He got kicked out of high school once because teachers found him drinking at a high school basketball game. When he returned, the kids at the school voted him Homecoming King to make the teachers mad! Tom began listening to punk music like the Descendants and Screeching Weasle but it wasn't until a camp he attended he found out about his new found love for the guitar. A bunkmate brought a guitar and Tom picked it up, started fooling around, and didn't put it down the whole time. When he got home, he decided he must have one. So he pursued money by working at a restaurant called Gary's Chicken and Ribs and loading concrete pipes onto trucks. Tom's parents divorced when he was a senior. Tom's friend's girlfriend (Anne Hoppus, Mark's sister) introduced him to Mark (a bass player) and the rest is history.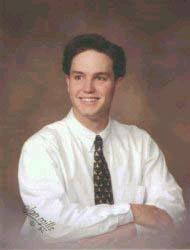 After Mark Hoppus was born in Southern California and his younger sister Anne was born, his parents (Tex and Carrie) divorced, splitting Mark and Anne apart. Tex took Mark to Washington D.C. where he worked as a Naval Bomb Designer while Anne stayed with her mother in California. Mark was torn apart by his parent's divorce and being away from his sister. Once, when Mark was a child, after watching a news report about a local killer on a motorcycle, he heard a motorcycle engine outside and called up his Mom crying. Mark's highlight in life was listening to punk music. One day after helping Tex paint a fence, he bought Mark a cheap bass guitar. Mark was attached to it at once and made up his own songs. Mark was a kid that everyone didn't like at high school, wearing mascara and distancing himself from others, that is until he moved back to California. There he reunited with his mother and sister and got his life back and was introduced to Tom. Mark got bad grades but wanted to be an English teacher, so after graduating from high school, he enrolled in a local college. After playing with Tom and Scott (the drummer then) for awhile, he and Tom decided that they took this seriously and this is what they wanted to do. So Mark dropped out of college in order to pursue his band's dreams.




Travis Barker grew up in Fontana, California an only child. He was a quiet kid who began playing a drum set at the age of 4! He had the same set until he was 15. The day before his freshman year, Travis' Mother passed away. One of her last words to him were to keep playing the drums because that's what he loved to do. Travis followed her word and continued to play. After graduating from high school, Travis joined a band called The Aquabats where he was given a stage name. This name was Travis Baron Von Tito. This 9-piece band was too hectic for Travis and he left to join another band called Feeble which he also left. He was then asked to join by Blink 182 when their old drummer (Scott Raynor) left to go to college. That completed Blink as we know it today.